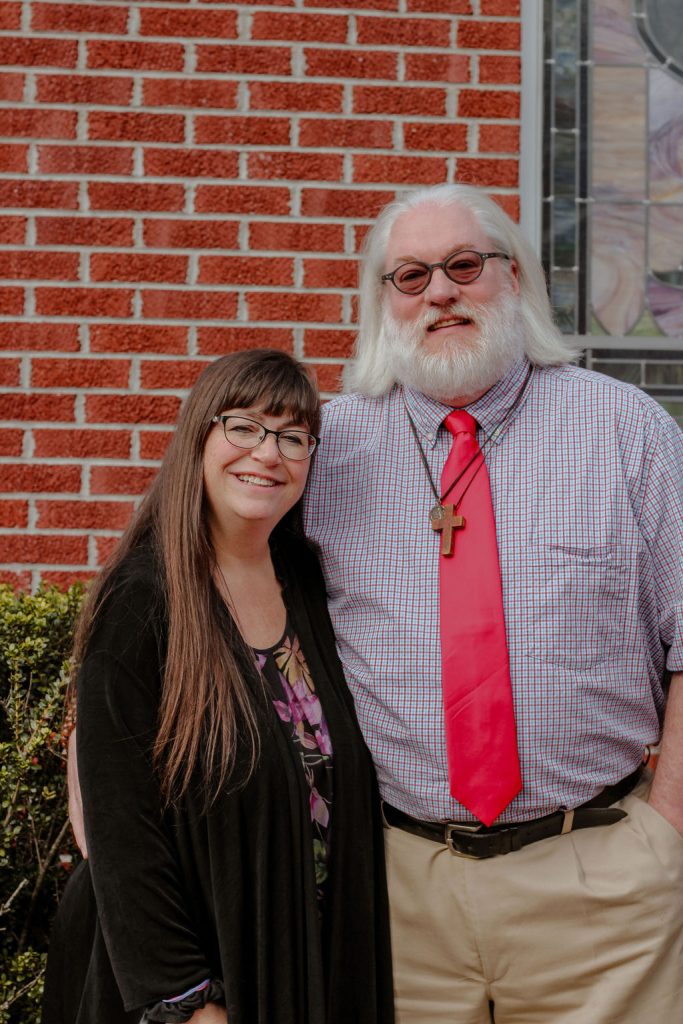 Adam Brinkley
Pastor
revadambrinkley@gmail.com
Greetings in the name of Jesus Christ our Lord and Savior!
My name is Adam Brinkley and I am proud to be the pastor at Garris Chapel Church. I have been married to my high school sweetheart, Nicole Brinkley, for 28 years this October. We are the parents of twins, Miles and Mia. My parents, Katie and Eston Brinkley, still reside in the house where I spent a majority of my youth in Kure Beach, North Carolina.
Looking back, I hold dear the fond memories of my Sunday school teachers not necessarily for the lessons they taught but more for the love they shared with me. More importantly, they mirrored the teachings of my parents in that I knew that God loved me. I am ever so grateful that my parents made certain I was raised in a Christian home.
My ministry began later in my life, as I was a general contractor by trade, working in the family business. The nudging of the Holy Spirit was overwhelming and inspired me to go back to college to pursue an undergraduate degree in Religion from what was then Mount Olive College. I continued my studies at Duke and graduated with a Masters in Divinity. My ministry has covered over a 20-year period wearing two hats for the most of it. My journey has been life changing for not only myself, but also for the whole family whose love and support has meant so much.
Our journey is far from over though. It is hard to express in words how truly thankful we are to have been received with such a warm welcome from this very loving community. I pray that we may be a blessing to you as you have been to us. We look forward to spending time getting to know you, worshiping with you and growing in the Love of Christ together.